Stolen Vehicle Recovery
Industry leading security
At Cartrack, we are dedicated to providing our clients with world-class vehicle security, emphasised by having the highest audited vehicle recovery rate in environments with high crime rates such as South Africa.
With Cartrack, you'll have the best safety and security for your car, even when travelling. Get access to the most advanced telematics technology, 24/7 emergency control room support and the highest trained stolen vehicle recovery teams, ensuring we are ready to respond at all times.
There when you need it most
Cartrack Stolen Vehicle Recovery benefits
Trusted and secure at every step
How Stolen Vehicle Recovery works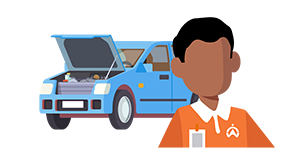 The first step to securing your vehicle is scheduling a fitment, free of charge. With professionally trained mobile fitment workshops, Cartrack relieves the hassle by coming to you at your own convenience. Our advanced fitment techniques are completely safe and certified, making sure that your car is always in safe hands from moment of fitment and beyond.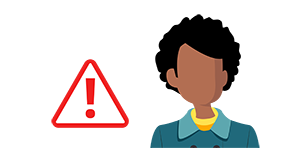 With an array of intelligent alerts such as battery disconnects, strip warnings, ignition warnings and more, our 24/7 control room is always on guard to contact you about any suspicious behaviour relating to your vehicle – even when there is no driver in the vehicle.
Alternatively, in high-risk situations such as a hijackings or medical emergencies, push your Cartrack Panic Button to instantly alert our dedicated support team, who will then initiate assistance procedures appropriate for that particular situation.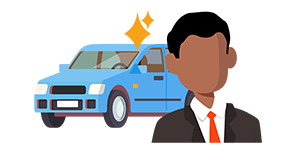 Our highly trained recovery team is immediately dispatched if a vehicle theft  is underway. Air and ground teams are often used to ensure the fastest, safest and most proficient tactical response. With a culmination of experience as one of the longest-standing providers in the Stolen Vehicle Recovery (SVR) industry, you can rest assured that we make every precaution to ensure a successful recovery of your vehicle, a point emphasised by Cartrack's industry-leading audited recovery rate.
Non-recovery cash back warranty.