Fleet Management
As leaders of technology solutions for the future, Cartrack Fleet Management presents far more benefits than simple GPS tracking. Our innovative offerings include fully-fledged smart fleet solutions for every industry, Artificial Intelligence (AI) driven driver behaviour scorecards, advanced fitment techniques, lifetime hardware warranty, industry-leading cost management reports and complementary additional services that ensures fleet security and greater profitability.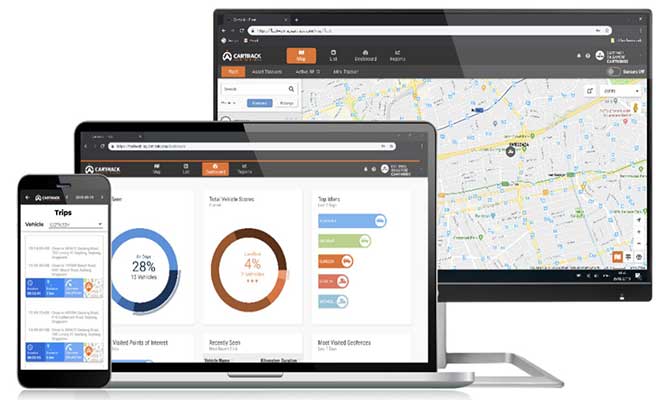 Lower operating costs by tracking vehicle activities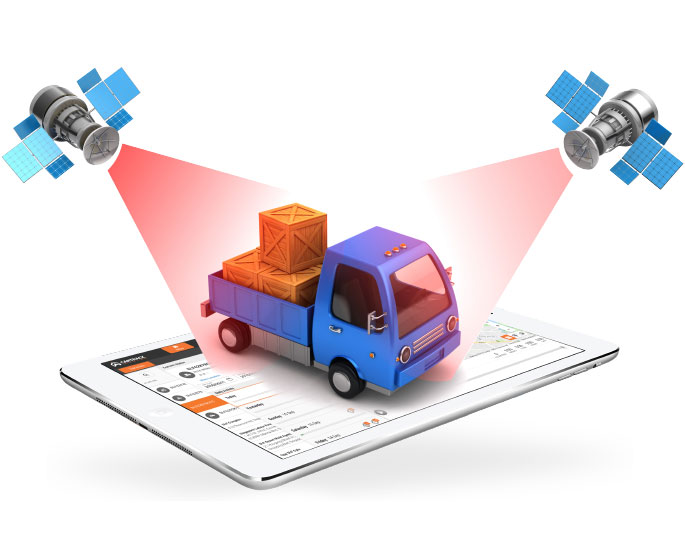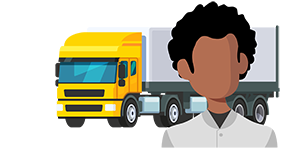 The free installation of our advanced telematics device allows us to provide real-time accurate GPS positioning. Along with advanced AI and built-in sensors, we can also calculate driver behaviour scorecards, allowing you to train your staff and keep them safe. Our devices also enable you to remotely receive maintenance alerts and engine diagnostics, as well as a host of additional information and controls.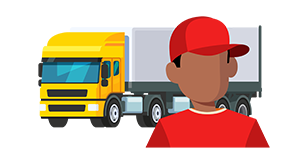 Through our mobile platform, your drivers can get all the information they need to complete the job fast and efficiently. By providing an integrated communication platform between the driver and your dispatch team, it is easy to communicate jobs, navigate information, messages and proof of delivery or job completion.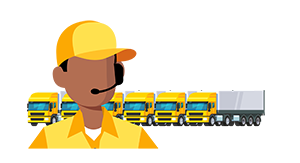 Through access to key vehicle metrics and information, your dispatcher can use this ultimate tool of efficiency to upgrade your fleet to the next level. You can monitor and control your efficiencies with the use of live positioning, geofence monitoring and alerts, driver behaviour scorecards, live task assignments, real-time messaging with your drivers, vehicle diagnostic reports and a large variety of other reports. You're sure to see the benefits from operating at high performance.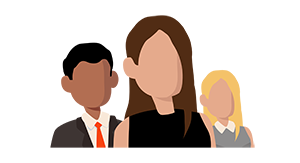 Cartrack's solutions help you manage your fleet with a level of efficiency that you have never experienced before. Real-time dashboards, alerts and notifications ensure that you always stay in the know at a touch of a button. At your own convenience, our system can automatically generate and send you key cost and efficiency reports, such as fuel efficiency, asset utilisation and idling, which enables you to contain costs and increase productivity.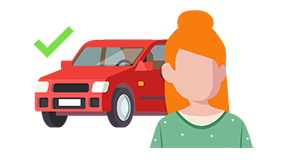 With Cartrack it's easy to get that five-star rating by giving customers real-time information and making deliveries more efficient. Stay one step ahead of the rest by allowing customers to view the status of their order and increase your fleet productivity to reach them as quickly as possible while accommodating deliveries as fast as possible.
Everything you need to optimise your fleet
With Cartrack you're guaranteed to increase your fleets value while reducing costs
Need assistance choosing the right solution?